Zhejiang HELI Refrigeration Equipment Co., Ltd
Contact person:
Tom Lv: 0086-13757992769
TOM-HELI@helizl.com
Tel:86-579-88131973
86-579-89011086
Fax: 86-579-88211313
skype: homelive2008
Address: Industrial Park, Nvbu Street, Lanxi City, Zhejiang Province.
Code:321112
website:www.helizl.com
2017.HELI China Refrigeration
(Hits:)
Origin
Author
Add Time2017-04-05
Zhejiang HELI 2017 China Refrigeration Exhibition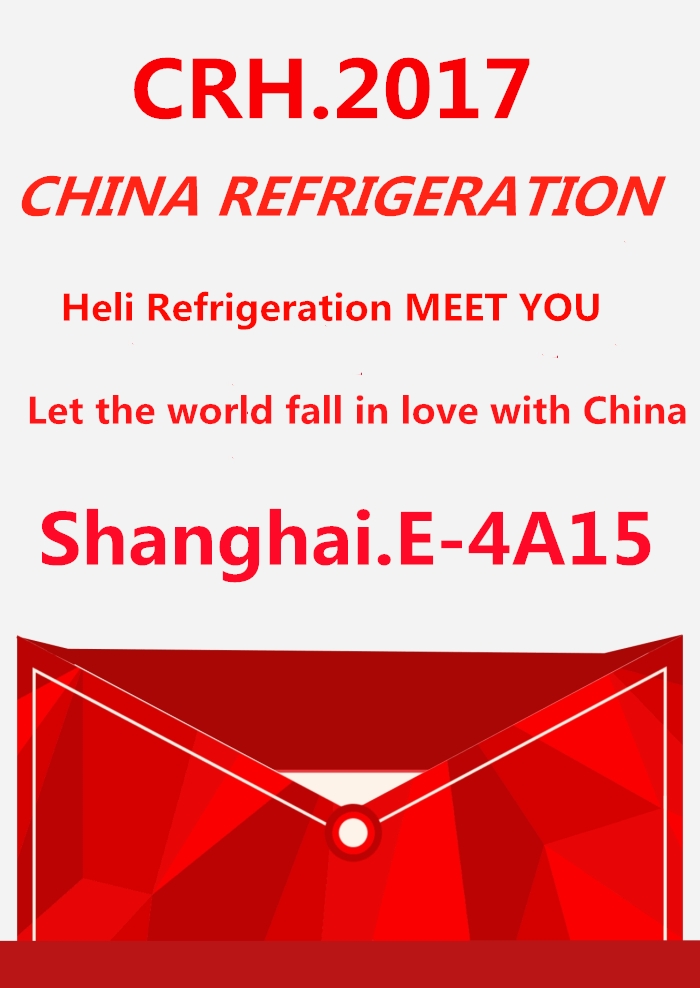 The exhibition in Zhejiang HELI to "change the preservation of science and technology" as the theme. Around the theme of the exhibition during the preparation of the rich content of the exhibits, to create a set of quality, technology, technology as a new type of cryogenic cryopreservation equipment, please visit your company and your company located in the "China Refrigeration Exhibition 2017" Shanghai E- Booth E-4A15.
More exhibition information, please continue to pay attention to Zhejiang Heli fficial official website (http://www.helizl.com).
Show time: April 12, 2017 to 14
Venue: Shanghai New International Expo Center
Address: 2345 Longyang Road, Pudong New Area, Shanghai
Look forward to your visit, but also look forward to working with your company to establish long-term good relations of cooperation!